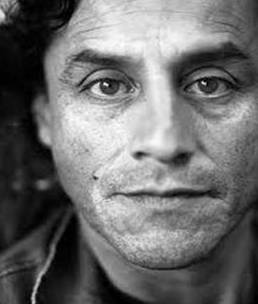 Born in 1.957- He made his studies at the Art Faculty of the School of Plastic Arts at the Central University in Quito.

In his young years, Zapata appears in the Ecuadorian visual arts. An oil in canvas called Melele, got a mention at the II Plastic Arts National Conquest in the Central Bank.
The artist based his current work in painting and specially in his own ability, a very special intuition and a deep observation of the masters.

His first cycle, is defined for his solid qualities in realism in which is seen his work. His formation is completed with his work realized in Lima, at the workshop of the Spanish artist, Gayo who taught him some techniques and many secrets. Later, in Chile, he contacted Thomas Daskam, a realist whose work inspired Zapata for continuing in his intended path.

His second individual exhibition still had Daskan´s influence and took him close to hyperrealism border. His work caused great enthusiasm: a gallery promoted him received many congratulations and buyers considered him as the new actual painter. But the artist, wisely continued searching and experimenting and did not accepted an easy success.

Zapata made several trips. He could observe very closely the great master's paintings which game him high quality techniques for his paintings based on an assimilation process with a personal effort.

A new exposition ( La Galería 1,984 ), showed Jaime Zapata's experience. His paintings demonstrate us his drawing qualities, his strong personality and hard work with intense realism, rich chromatic and full of humanism. This new age in his life gave him many awards. One of this works was selected for represent Ecuador, among other nine countries, for the Cristobal Colon Iberoamerican Award.

His work began to be more and more obsessive. Felt to return to his beginnings to try with new options. His central theme is loneliness and human discomfort, the central personages, focused in different perspectives and with different techniques such as drawings, inks, pastels, lithography and some oil in canvas. This was his work presented in 1986. Later, he went to Europe and settled in Paris. His work was transformed and enriched. Finally, the hyperrealist figuration personalized by Zapata was changed into expressionism. Actually, this is the artist's work.

EXHIBITIONS:

1977 Plastics Arts National Saloon - Ecuadorian Central Bank - Quito.
1978 French Alliance - Quito.
1979 La Galeria - Quito.
1980 Galeria Epoca - Chile.
1982 La Galeria - Chile.
1983 Pablo Neruda Honor - Muller House - Quito.
1984 Vicente Rocafuerte National Saloon - Guayaquil.
1985 Bienal of Valparaíso-Chile.
1986 La Galería Gallery, Quito-Ecuador.
1987 Galería Nesle, Paris-France.
1991 III Bienal of Cuenca-Ecuador.
1991 Petit Format, Espacio Latinoamericano, Paris-France.
1992 FIART, Santa Fe de Bogotá-Colombia.
1993 Latin American Art Show, Bolivar Hall, London, England.
1994 Correfour des Arts, Metz.
1994 Talbot Rice Gallery Edimburgh University, Edimburg-England.
1995 Alianza Francesa, Quito-Ecuador.
1998 Banco del Pacífico Museum, Quito-Ecuador.
1998 Taller J. Manzano Gallery, Collioure.
1998 Casa de América, Paris-France.
2000 M.S. Gallery Quito, Guayaquil, Cuenca-Ecuador.
2004 "Le Salón 2004" de la Société des Artistes Française, Paris-France.

AWARDS:

1977 I Salón del Banco Central del Ecuador, Honor Mention.
1978 ParIs Price, Alianza Francesa, Quito-Ecuador.
1983 Cristóbal Colón Iberoamerican Price, Madrid-España.
2004 Silver Medal "Le Salón 2004 Société des Artistes Françaises", Paris-France.

In addition, the artist had realized many expositions in Europe.